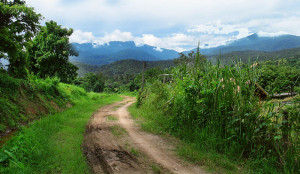 Construction will reportedly be completed by the end of this year for a new construction project that will house court offices and houses for judicial staff. The new residential area will be located on the Treasury Department land which is not a part of Doi Suthep National Park, says the Court of Justice.
Current legal issues are discussed in the Thailand Family Law Center by Thailand family  Attorneys. 
Although, the project is technically legal, locals are outraged and concerned about environmental damage. They comment not understanding why the 1 billion baht project must be located in "such a scenic area". The construction of the project sets a bad example for the protection of the environment, argue environmental activists.
This is not the first time the judicial institution has upset the public due to the location of its court offices. In 2012, they tore down historically and architecturally significant buildings that stood opposite the Grand Palace, setting another bad example for ignorance of conservation for historical architecture, says a Bangkok local.
Read the full story here
Related Articles:
National Park

Image: Doi Suthep National Park