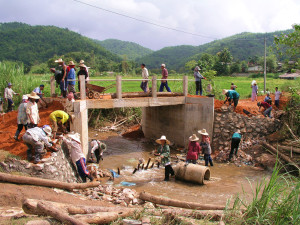 A law firm specializing in investment advisory had four of its offices raided recently by Thai police for allowing clients to purchase land and operate businesses using Thai nominees.
The firm, DFDL Thailand Legal and Tax, has been involved in purchases amounting to 2 billion baht.
Under the Foreign Business Act, it is illegal for foreigners to buy land or run a business in Thailand without going through the proper channels.
An increasingly popular way that foreigners have circumvented the Foreign Business Act is by finding Thai nominees to sponsor the business under their name.
The raid is another attempt by Thai authorities to crack down on this widely used loophole.
Read the full story here.