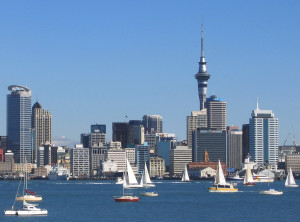 In an attempt to tackle a housing shortage and increased real estate prices on the archipelago, New Zealand lawmakers passed a bill that would ban foreign investors from purchasing more than 60% of new apartment and condo buildings.
Initially, the law was much more strict and unforgiving, but now, if now non-residents and other foreigners will be able to purchase land, houses, and apartments.
The rewritten law also exempts Singaporean nationals from any housing investment limitations under a 2000 free trade agreement between the two countries.
The goal is to draw large foreign investors into helping build high-rise condos and other large-scale apartment buildings while leaving the door open to New Zealanders who would like to invest in property.
Foreign ownership of homes and ownership is still low throughout the entire country but is a huge problem in hub cities like Auckland and Queenstown.
In Auckland alone, the average price of a home has doubled in the last decade compared to a 60% rise nationwide.
Most foreign property investors in the country come from China and Australia.
Read the full story here.
Operating a business in Thailand comes with a host of unique and complex hurdles to manage. For legal help regarding owning or starting a business in Thailand, contact an experienced Thai business lawyer at Chaninat & Leeds.